Weston twilight meet 2012 results
Greenville Weston High School Track & Field and Cross Country - Greenville, Mississippi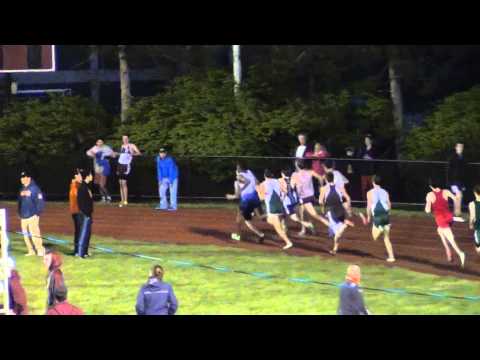 Website:Click here Pearl High School HY-TEK's Meet Manager MHSAA State . Results - Mississippi MHSAA Cross Country State Championships. Posted on · May 14, Full Results. Girls 7th, Boys 10th at Jackson Twilight Invitational Winning events for the boys were: Doug Mayes, Khyler Fields, Tyler Weston, Andrew Vincent, Matt Mizer, Nick Williams, Aaron. Indoor Track. High School · College MIAA Outdoor Track All State Championships For full results click here Weston Twilight Track Invitational.
Fourth place finishers included Paul Fleming 2 Mile - 9: Seventh place finishers were Besson m - For the girls, Mia Kamara captured 2nd place in the m Rita Kushner placed 7th in m Hurdles The boys fared very well on the oval, while the girls placed in Long Jump. The boys squad of Adam Selsman, Brendan Lee, Sam Hershman, and Scott Kaplan placed 4th in the first event of the day, the 4x meter relay with a time of The girls scored in one event, the Long Jump Relay.
Weston Twilight Invitational - Meet Results
Hockomock Dual Meet 5 v. The Boys wonand finished the dual meet seasonwhile the Girls topped Milfordand finished Captain Adam Selsman led a sweep of the m 2: Brendan Lee led a sweep of the 2 Mile Other event winners were Brad Besson m - Both Relay squads were victorious. Second place finishers included Levkoff m - The Girls had three double event winners. Mia Kamara won the m Captain Rita Kushner won m Hurdles Mary Griffin lead a sweep of the m 2: Hannah Rutley won the m Hurdles Second place finishers included Jordyn Kamara m - There were some strong performances from both squads.
Weston Twilight Meet 2011 - Boys 800m
The Boys placed 2nd overall out of 20 teams, and the Girls were 7th of 22 teams. Captain Adam Selsman led the way for the boys with a victory in the meters 4: Second place finishers included Paul Fleming m - Harrison Fish m Hurdles - The team added 4th place finishes in the m Besson - Fifth place finishers included Evantz Elisma meters - The girls were led by Mia Kamara who won the meters with a time of Rita Kushner placed fourth in both m Hurdles Hockomock Dual Meet 4 v.
This was the first loss for the Boys and brings their record to The Girls are now on the season. For the Boys, Harrison Fish m Hurdles - Eddie Xu won the Long Jump with a leap of 20'4" qualifying him for States.
Brian Mukasa cleared 5'10" in High Jump, matching his previous season best. This has qualified him for States.
USATF-NE Track and Field
Fish placed second in m Hurdles with a State qualifing time of Besson was also a second place finisher in the m. His time of Selsman took second in the Mile with a season best 4: Other second place finishers included Tianrui Sun m - 2: For the girls, Mia Kamara was a double winner in the m Erica Laidler won the 2 Mile Gabrella Richards had the Lady Eagle's only second place finish, in the Discus. Brigid Loftus had two third place finishes in the m Hurdles and Triple Jump.
Hockomock Dual Meet 3 v.
The Boys defeated Foxboroto go on the season, while the Girls won to bring their record to Adam Selsman won the Mile in 4: Other event winners included Brad Besson m - The girls were also led by two double winners, Mia Kamara on the track m - Kushner m Hurdles and Loftus Triple Jump each picked up a second place as well.
Hockomock Dual Meet 2 v. The girls lost and are now for the season. For the boys, Adrian Lingo once again was a double winner in the Discus '5" and Javelin '2"leading one of five sweeps by the Eagles.
Other event winners included Paul Fleming Mile - 4: The girls were led by triple event winner Rita Kushner m Hurdles - Mia Kamara m - Hockomock Dual Meet 1 v. Stoughton Apr 3, On April 3,back on their own track for the first time sincethe Sharon Spring Track boys and girls squads each won their home opener against Stoughton. The boys defeated the Black Knights and qualified three individual athletes and the two Relays for the Division 2 State Meet.
Junior Adrian Lingo won two events, throwing the Discus '6", and the Javelin '6". Seniors Brad Besson m - Sophomore Scott Kaplan won the Mile 4: The boys captured second place in every event on the track, and four of the six field events.
Weston Twilight Invitational
Second place finishers included Selsman m - 2: Xavier Hacket placed third in the m Other third place finishers include Hu Long Jump - 18'6. The girls also came out on top, Senior Rita Kushner was a triple individual event winner m Hurdles - Junior Mia Kamara won the m Other event winners included Erica Laidler Mile - 6: Laidler also placed 2nd in the 2 mile Other second place finishers included Hannah Rutley m Hurdles - Third place contributors included Jessica DoSouto m Hurdles - Senior Captain Adam Selsman ran to a 4th place finish in 2: Selman's performance qualifies him for the All-State Meet on February 22nd.
Some impressive school records and season bests were posted. The boys team broke two school records.
Senior Captain Adam Selsman bettered the m record he had just broken the previous week, shaving more than a second and a half off that time. He finished 4th with a time of 2: Senior Paul Fleming set a new standard for the 2 Mile, breaking the school record by more than 10 seconds with an impressive time of Other individual point scorers included Brad Besson with a 7th place finish and PR of 1: William McManus also finished 7th in the 55m Hurdles with a time of 8.
I which means that we survived another DCL season at the top. Today we competed against Waltham and Weston at Weston. If we beat Waltham we would earn a share of the DCL title and we also faced a stellar Weston team just off of an impressive win against Concord-Carlisle that clinched for them the DCL small school division title.
On paper from previous meets against Lincoln-Sudbury and Concord-Carlisle the Weston team looked like a mirror of our team with excellent front running and really good depth through all of the scoring positions. We ran against a very good team and a very well coached team today and I am thrilled with the outcome. We had our best team race throughout our line up today. This was a day that a very strong Weston team ran a great team race and we were able to use their efforts to improve to a stellar race and come out on top.
In our race plan meeting yesterday I told our kids that if they were racing Weston's 2nd girl that they would likely also be racing Weston's 4th as they pack in so well.
So we had a group of our top kids with the goal to beat their 2nd runner. We then had a goal to place 5 with their top 3 and 7 with their top 5. As I drew it up on the board we could score 22 points if we followed our plans. I also showed them that if they missed by just a little that Weston could also beat us as our teams are so well matched. This was our beat meet by far in terms of understanding our assignments and following the plan. It was also a very fast race in terms of times on a true measured 5K course.
Weston's course has more turns than any other course in the DCL. There is rarely a stretch of more than meters that you don't have your cadence broken up by a sharp turn, rough footing, a hill feature or all of the above. So the course records are not as fast as many other DCL courses.